Tropicana Pure Premium Calcium + Vitamin D is a delicious, convenient way to get more calcium and vitamin D in your diet! It is 100% pure orange juice with added Calcium and Vitamin D.
More Information
Serving Size 8 fl oz (240 mL)
16 PER CONTAINER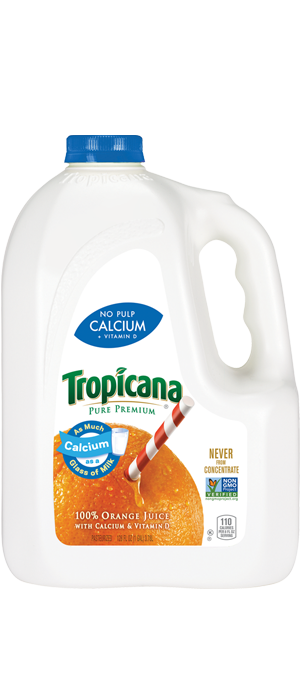 Available package sizes.
Click to view
128 fl oz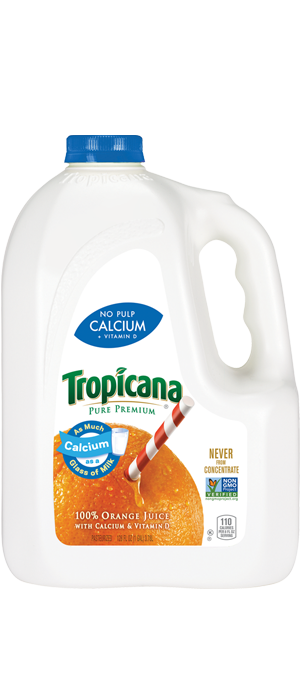 8 fl oz
12 fl oz
14 fl oz
32 fl oz
52 fl oz
89 fl oz
OK Kosher Pareve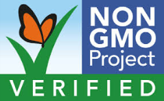 This product meets USDA-FNS standards for WIC foods and this size is approved for purchase with WIC benefits in the following States: FL and WV. Additional sizes may also be approved. Visit the
WIC Eligible page
on this site for more information or contact your State WIC representative or PepsiCo WIC representative (PepsiCoWIC@pepsico.com).
Product formulation, packaging and promotions may change. For current information, refer to packaging on store shelves. Information may also differ from package labels because of the limited space on some packages.