A delicious way to look after your heart! Tropicana Pure Premium Healthy Heart has omega-3 EPA & DHA to promote cardiovascular health while maintaining the fresh-squeezed taste and nutritional value of Tropicana 100% pure orange juice.
More Information
Serving Size 8 fl oz (240 mL)
About 7 PER CONTAINER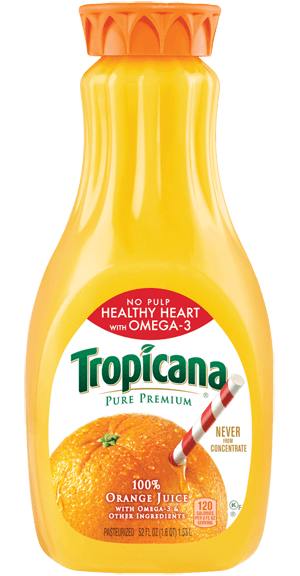 52 fl oz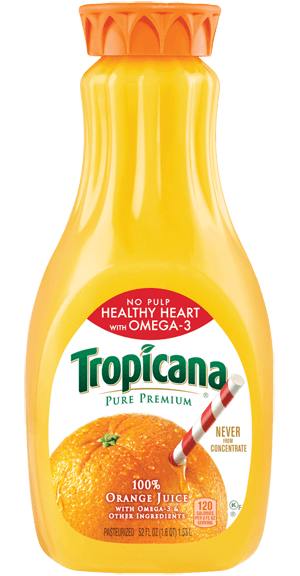 Product formulation, packaging and promotions may change. For current information, refer to packaging on store shelves. Information may also differ from package labels because of the limited space on some packages.