For those looking to stay hydrated throughout the day, G Zero provides the same electrolyte level of original Gatorade with zero sugar.
More Information
Serving Size 1 packet (2.9g)
1 PER CONTAINER
Caffeine 0mg
Acesulfame Potassium, Sucralose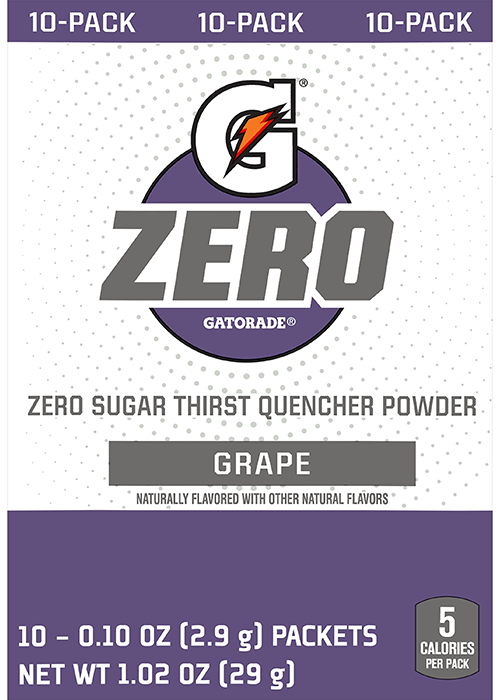 2.9 g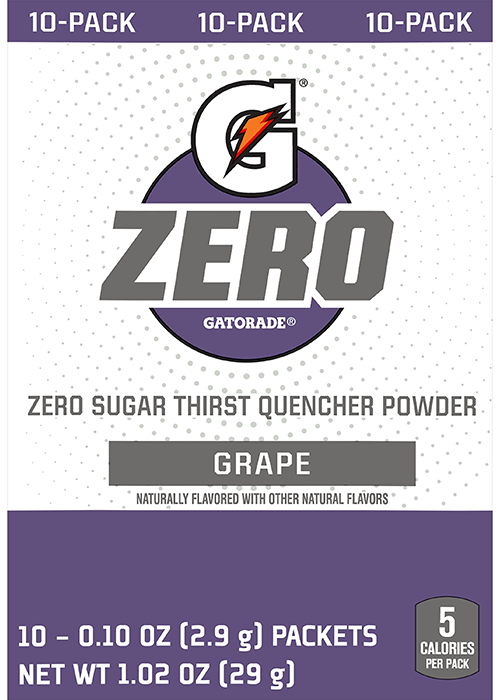 Product formulation, packaging and promotions may change. For current information, refer to packaging on store shelves. Information may also differ from package labels because of the limited space on some packages.