Gatorade FIT is an electrolyte beverage for the active consumer looking for healthy real hydration, with no added sugar, no artificial flavors or sweeteners, and no added colors.
More Information
Serving Size 12 fl oz (360 mL)
About 2.5 PER CONTAINER
Per Serving
Per Container
Purified Stevia Leaf Extract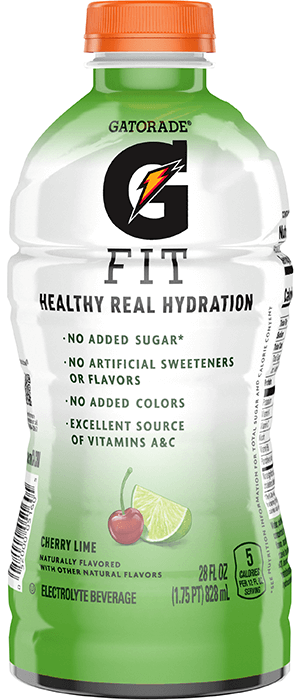 Additional package sizes
Click to view
28 fl oz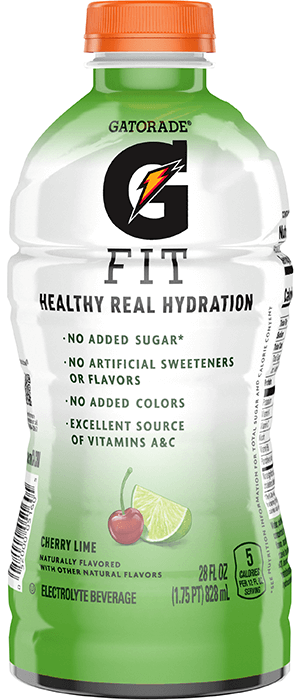 16.9 fl oz
Product formulation, packaging and promotions may change. For current information, refer to packaging on store shelves. Information may also differ from package labels because of the limited space on some packages.